In 1988, a routine drive home became the painful introduction to a life journey that Dane Brase had not anticipated.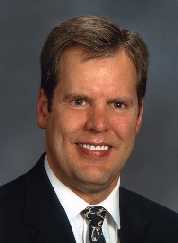 A drunk driver was just one of lifeís surprises that collided with his hopes, dreams and comfortably productive life. Since that time, Dane has come through a coma, rehabilitation for a traumatic brain injury, job loss and an unwanted divorce. The Lord has shown him incredible mercy, grace and healing. Daneís life is a testimony to our Lordís purpose in working all circumstances for good, for His glory.
Dane founded Refining Ministries to offer hope in the midst of helplessness. He is available to share further aspects of Godís remarkable work in his life. Daneís inspirational testimony touches believers and seekers very deeply, and he strives to tailor his presentation to the specific needs of audience members.
---
1-800-290-8811 ē danehbrase@msn.com