Silver Platter Syndrome
While growing up, friends diagnosed me as the guy with "Silver Platter Syndrome." In their eyes, good things always came easily to me.
In response to that notion, I do acknowledge that I have been the recipient of many blessings. Raised in a loving Christian home, my parents instilled a strong foundation of values: faith in God, meaningful work, and the importance of having a servant's heart in relationship with others. Through their love, direction and living example, my life was grounded in an awareness and awe of God.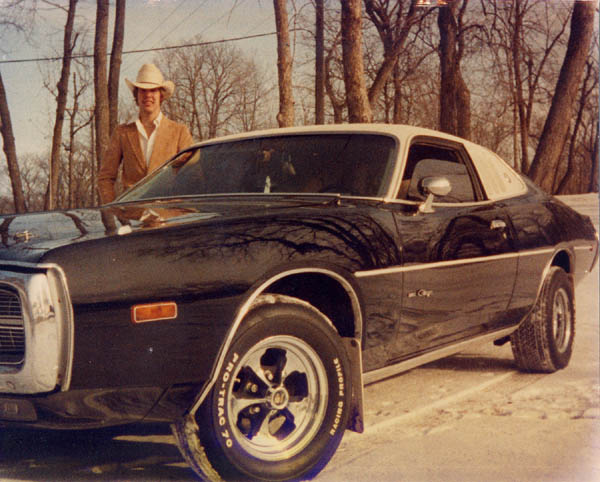 God was good. Life was easy. And okay, the platter may have been silver. Looking back, I had everything. My pride and joy in high school was the best Dodge Charger that ever existed. College brought a degree in Mechanical Engineering and the beginning of a relationship with a beautiful young woman, who three years later, would become my bride. Life was perfect. I had been hired as a mechanical design engineer with a progressive manufacturer; my wife and I were building a new home, settling into a fine community; found a great new church; we had great friends, and of course, remained in close contact with our great families. The Lord was blessing our socks off ó everything was going our way!
Then something else came our way...
On October 27, 1988, my wife and I were hit by a drunk driver. What began as "just another trip home" became the beginning of a life journey I did not anticipate.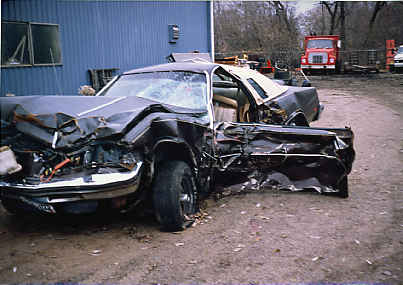 As a result of the head-on collision, I suffered a traumatic brain injury and was in a coma for approximately three months. Thankfully, my wife escaped serious injury. She, together with our parents, family members, and friends, faithfully and prayerfully watched over me as I laid still in Intensive Care.
---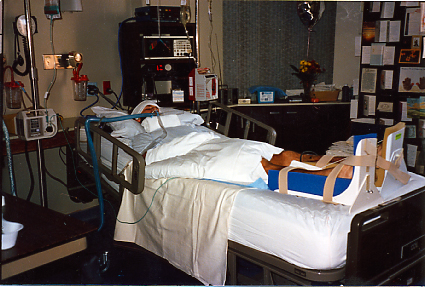 People often ask me, what, if anything I remember about the accident, or my subsequent coma. With absolute certainty, I know that Jesus was always with me. The time following the accident is difficult to describe. I was confined to my body, but not really in my body. I was lying in the bed, but it wasn't me. I was in a dimension I had never encountered before, and this dimension was one that allowed me to be a spectator, and as the spectator, I had no control over what was happening in that hospital room.
At the same time that I observed my loved ones, nurses and doctors attending my bedside, I felt a glory, an indescribable light and energy all around me. I recall being on my knees, and my eyes being closed as I grasped for reality. I was very confused. I was aware that I was pretty much dead ó but I wasn't ó so where was I? What was going on?! I was trying to make sense of what was happening.
I opened my eyes and I saw Jesus. Being in the presence of Jesus put me in total awe of Him. Jesus was holding onto my hands to keep them from falling onto my lap. I was paralyzed in a field of magnificence. The moment is too glorious for the words of man to describe.
Jesus gave me a choice: the choice of living in perfect harmony with our Heavenly Father, or returning to this earth. Because of the intense, unbridled glory and majesty around us at that moment, I kept my eyes focused on Jesus, and responded to Him by saying, "I want to be just like you."
---
As I came out of the coma, I found myself waking up in a body that felt foreign to me. More at issue, though, was my inability to communicate. I knew deep within me what I wanted to say, but the body I now possessed was incapable of cooperating.
At my weakest, I had to somehow summon the strength to undergo rehabilitation for a traumatic brain injury that I suffered as a result of the accident. The strength came. My progress far exceeded the expectations of doctors that advised my family to plan on visiting me in a nursing home the rest of my life.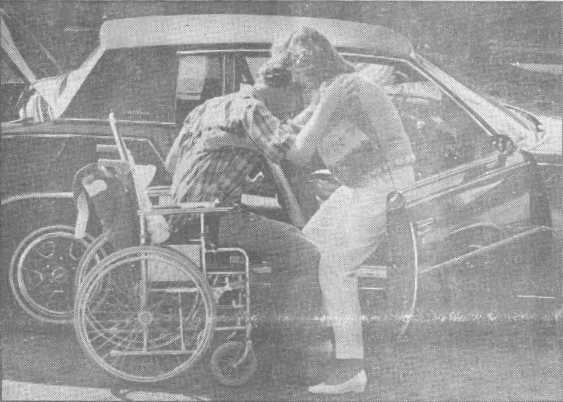 A few months later, I was able to return home and return to work. Both environments had to now adapt to a man that none, including myself, really knew. As much as others made note of my sense of humor throughout my rehabilitation, and cheered-on my progress physically, awkward silence spoke volumes to the fact that things weren't the same. Tremendous trials began to surface both at home and work. I eventually lost my job, and I eventually lost my wife. Unemployment and divorce were two things I was absolutely confident that I would never face in this life ó once again, I was face-to-face with circumstances that felt so foreign to me.
What was going on?
The same question I asked in the midst of glory, I now asked in the midst of chaos and potent adversity. Once again, I was trying to make sense out of what was happening. The last time I was overcome by such an intense quandary, I opened my eyes and saw the Lord. This time, I didnít see Him anywhere. Where was He in this? Why would a loving God allow me, His child, to go through a series of such seemingly pointless tragedies?
Since the accident, lifeís circumstances have led me through detours of deep frustration, hopelessness, anger, and despair. Back then, I didnít understand why I got hit by a drunk driver, became disabled, unemployed and divorced. I still donít understand. But what I do understand, is that we have a God who is loving, powerful and wise. His ways are not our ways.
---
God often does things that make no sense to us. He sent His son to Earth to suffer a seemingly pointless death on a cross. In fact, He had His Son take on all human suffering upon Himself. Jesus suffered. Jesus died. God knows pain. God knows suffering. He listened to His own Son cry out in the midst of heart-wrenching agony. He knows what it is to want suffering to stop.
All the pain and suffering had a purpose, however. Without the cross, there would have been no victory over death. Jesus rose from the dead. He triumphed over death! It was His suffering and His victory that create the only hope we have! Jesus has journeyed through life in this world. He knows what it is to encounter unfair trials and endless adversity. He is the only one who truly knows. He has triumphed over it all ó He wants to give us His victory ó He is our only hope.
But those who hope in the Lord will renew their strength. They will soar on wings like eagles; they will run and not grow weary, they will walk and not be faint.
Isaiah 40:31
Daily, the Lord renews my hope and strength. In regard to the silver platter with which God blessed me in earlier years ó it hasnít been taken away. As Iíve been refined, the silver in the platter has been refined. God is so good, and He continues to bless me beyond my imagination.
From everyone who has been given much, much will be expected; and from the one who has been entrusted with much, much more will be asked.
Luke 12:48
In this life, much may be asked of us, but God provides each and every answer.
I pray that you accept His help. Jesus Christ is our only Hope in the midst of helplessness.
ó Dane Brase
---
1-800-290-8811 ē danehbrase@msn.com